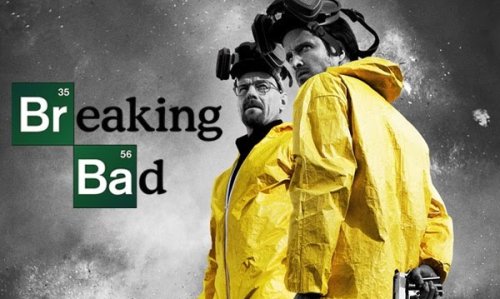 RED 2
Retired black-ops CIA agent Frank Moses reunites his unlikely team of elite operatives for a global quest to track down a missing portable nuclear device.

JOBS
Ashton Kutcher is Steve Jobs, the iconic Apple innovator and groundbreaking entrepreneur. This inspiring and entertaining film chronicles Jobs' early days as a college dropout to his rise as the co-founder of Apple Computer Inc. and forced departure from the company. More than a decade later, Jobs returns and single-handedly sets a course that will turn the once-tiny startup into one of the world's most valuable companies. His epic journey blazes a trail that changes technology – and the world – forever. Jobs is a riveting story of a true American visionary, a man who let nothing stand in the way of greatness. Co-starring Dermot Mulroney, Josh Gad, J. K. Simmons and Matthew Modine.

Getaway
The chase is on in this modern spin on the pulse-pounding action thriller. Academy Award nominee Ethan Hawke plays a burned-out race car driver thrust into a perilous mission behind the wheel after his wife is kidnapped. Forced to follow the orders of an unseen, mysterious assailant (Academy Award winner Jon Voight) who is monitoring his every move, the driver must rely on a young hacker (Selena Gomez) in this high-octane thriller from Joel Silver's Dark Castle Entertainment.

Elysium (Instant Video Exclusive)
In the year 2154, two classes of people exist: the very wealthy, who live on a pristine man-made space station called Elysium, and the rest, who live on an overpopulated, ruined Earth.

Despicable Me 2 (Instant Video Exclusive)
Gru, his adorable girls, and the Minions are back in this comedy blockbuster where this super-dad finds himself balancing fatherhood with his secret agent role in the Anti-Villain League.

Breaking Bad: The Final Season
It all ends with a bang! In the final episodes, Emmy winners Bryan Cranston and Aaron Paul bring the saga of Breaking Bad to a bloody conclusion in their roles as meth kingpin Walter White and his guilt-ridden partner Jesse Pinkman. As each tries to get clear of the wreckage they left behind in the meth world, DEA agent Hank Schrader's obsessive pursuit of 'Heisenberg' gains steam, leading up to a shattering finale that will leave no one in Walt's world unscathed. Executive Produced by Vince Gilligan, Mark Johnson and Michelle MacLaren, the final episodes bring the unforgettable story of Walter White to its inevitable close.

Breaking Bad: The Complete Series
The Complete Series Collector's Set includes Collectible replica money barrel, Over 55 hours of special features from all seasons, All new two-hour documentary, 16 page booklet with letter from Vince Gilligan, Commemorative challenge coin designed by Vince Gilligan, Los Pollos Hermanos apron.

Boston Red Sox 2013 World Series
Don't miss the greatest moments of the Boston Red Sox 2013 World Series with the OFFICIAL 2013 World Series FILM. Catch the highlights of all of the games, interviews, and classic moments from baseball's biggest stage. The Boston Red Sox clinch the first World Series win at Fenway since 1918! This is the third World Series championship for the Red Sox in 10 seasons! Boston Red Sox have 4mil+ Facebook fans and 600k+ Twitter followers! Includes highlights, exclusive access and interviews, plus breathtaking footage that captures the triumph of the Red Sox!

Impractical Jokers: Season One
They have to SAY it. They have to DO it. You have to SEE it. Once you start watching, you just can't stop! For the first time ever on DVD, watch Q, Sal, Joe and Murr compete in a series of the most hilarious dares ever, recorded by hidden cameras, with Impractical Jokers: The Complete First Season. Packed with all 17 episodes from the first season plus bonus features, this DVD will have you howling with laughter!