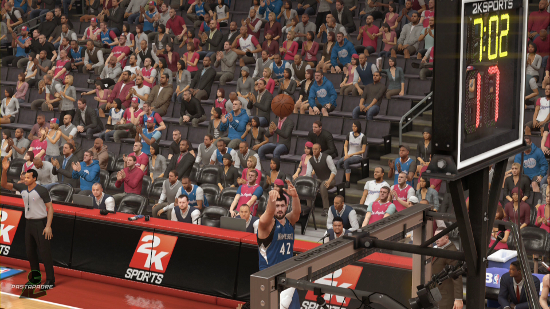 In the last few days there have been a large number of reports of NBA 2K14 on both Xbox One and PS4 crashing in the middle of playing games or while making progress in the various modes. No error message or anything of the sort is displayed when this happens. 2K14 just closes out back to the main menu or all the way to the dashboard and everything is lost.
This would appear most likely related to issues with the 2K servers, which have been troublesome from day one becoming one of the few black marks on what is otherwise a terrific product. At times the problems have even prevented consumers from accessing most of the modes contained within the game.
2K Sports has yet to comment on the issues or what they are doing to address them. There is a patch in the works but when it'll be out and whether it has anything to do with the servers and connectivity troubles remains unclear.