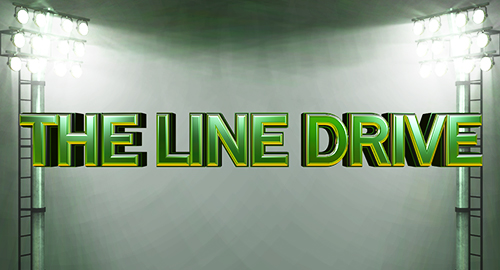 The Line Drive is a weekly collection of news, links, deal alerts, and updates that didn't necessarily warrant their own postings.
♦$49 deals on NBA 2K14 (Xbox One), Madden NFL 25 (One/PS4), and FIFA 14 (One/PS4).
♦EA Sports released an infographic showing how often and who with FIFA 14 is played.
♦The patch released on PS4 for FIFA 14 earlier is now available on Xbox One.
♦EA Sports released a new trailer on the Pro Instincts feature found in next-gen FIFA 14.
♦The sleeved jerseys for the Minnesota Timberwolves have been added to NBA Live 14.
♦The sleeved jerseys for the Timberwolves have also been added to 360/PS3 NBA 2K14.
♦An update released for the iOS version of the NBA 2K14 app adding next-gen support.
♦The latest roster update for NHL 14 lists out the current hot and cold streak players.
♦Beta access is granted for the upcoming PC game Frozen Endzone for those that pre-order.
♦Here is the ball named Bracuza that will be used in the 2014 FIFA World Cup.
♦Here is a look at the full draw of groups for the 2014 FIFA World Cup.
♦Here is a look at the schedule for USA in Group G of the 2014 FIFA World Cup.
News and content that may have been missed from the last week around the site.
♦DVD/Blu-ray Releases This Week. Headlined by Fast & Furious 6 and Despicable Me 2.
♦Gal Gadot Cast as Wonder Woman. Will debut as the character in Batman vs Superman.
♦Disney Gets Rights for Indiana Jones. Signals a fifth film is a real likelihood.
♦Cast Announced for Warcraft Movie. Includes Ben Foster, Travis Fimmel, Paula Patton.
♦Trailer for The Amazing Spider-Man 2. The film is headed for release in early May.