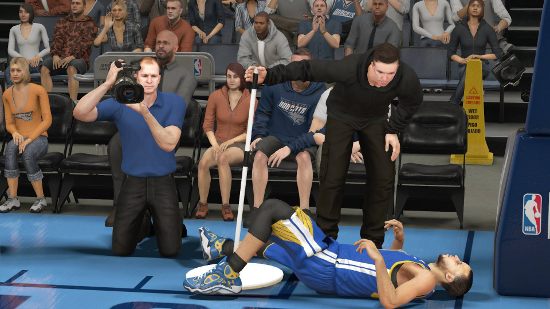 The crashing reported on earlier that is being experienced by many in the PS4 and Xbox One versions of NBA 2K14 will hopefully be fixed in the next patch. 2K Sports finally made a statement on the issue two weeks after the troubles started escalating by commenting to Kotaku and stating they are aware of the problem and are working to fix it.
Yesterday, a 2K Sports representative told Kotaku that they are "currently working to address a known issue that has been impacting MyCareer on next gen consoles. We will be certain to keep the community informed as the fix is implemented."

Asked if there was any idea when this issue would be fixed, 2K Sports replied only that "we are aware of what's causing the issue and the top priority is to fix that."
This knowledge won't immediately help all those who are currently unable to play the game they paid for – whether that be MyCareer (where the majority of crashes are occurring) or in other modes and gameplay where it has happened for some too. At least now the company is no longer simply ignoring the pleas of those being afflicted by this particular issue and a fix, though it could still be a ways off, appears to be on the horizon.