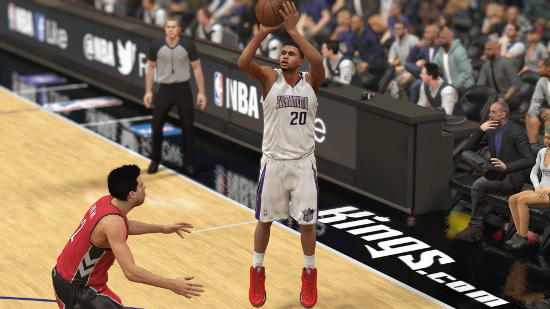 On the heels of the first roster update for the Xbox One and PS4 versions of NBA 2K14, which dealt with bringing the roster mostly up to date after going nearly two months without any alterations, another has released today that addresses the two biggest stories from Sunday.
Kobe Bryant has been activated following his highly anticipated return. Injured players are unable to be used in next-gen NBA 2K14 as rosters can't be edited and saved to the hard drive. So ironically Kobe was available to play with up until 12/6 when he was deactivated in the first roster update, and then could not be used in the game for the handful of days surrounding his debut.
The other big change is the trade that took place between the Sacramento Kings and Toronto Raptors. Rudy Gay, Aaron Gray, and Quincy Acy move to the Kings in exchange for Greivis Vasquez, Patrick Patterson, John Salmons and Chuck Hayes.