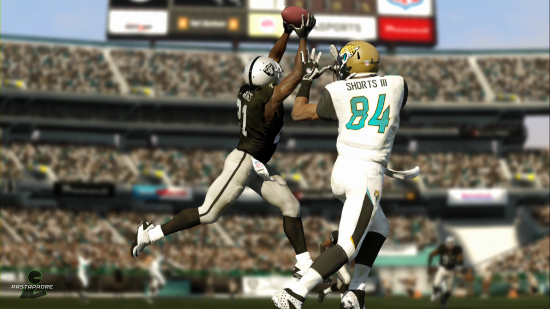 Now nearly a month into the new generation of consoles the sports games have proven to represent the best and worst of the Xbox One and PS4's launches. FIFA 14 is the standout while NBA Live 14 failed to reach even the lowest of consumer standards. The polls posted last week to gauge satisfaction levels generated nearly 20K total votes. Continue on for how the results shook out and what it means to the games in question. 
Madden NFL 25
Meeting Expectations: 31%
Falling Short of Expectations: 28%
Have Not Played: 24%
Exceeding Expectations: 17%
Madden's results demonstrate a steadiness to the product. Carrying over all the features while improving some areas in gameplay seems to have been recognized as worthwhile efforts. 28% feel it has come up short though and that has to be somewhat concerning for EA in trying to recover from years of inconsistent releases with the new opportunity to clear the slate somewhat on next-gen.
FIFA 14
Have Not Played: 35%
Meeting Expectations: 32%
Exceeding Expectations: 27%
Falling Short of Expectations: 6%
FIFA 14 comes away with by far the strongest showing out of the four sports games. The 6% that have been disappointed by the product is significantly smaller than any of the others. The 59% ultimately feeling satisfied is the highest total.
NBA 2K14
Exceeding Expectations: 28%
Falling Short of Expectations: 27%
Meeting Expectations: 25%
Have Not Played: 20%
As has been discussed in recent days the reception to NBA 2K14 has been starkly split between those blown away by the graphics and gameplay and others frustrated by the VC implementation, crashes, outdated rosters, and server problems. That is demonstrated here with a nearly even split of those enthused by the product and those disappointed by it.
NBA Live 14
Have Not Played: 54%
Falling Short of Expectations: 43%
Meeting Expectations: 2%
Exceeding Expectations: 1%
Though some may have played the demo it's unlikely a majority of the 45% of respondents have spent a significant amount of time with NBA Live 14. Still it goes to show the general perception towards the game which is very damaging to EA's attempts at rebooting the series. It paints a grim picture of how consumers will approach any attempt made by the company at marketing an NBA Live 15 – with even more extreme skepticism than before.