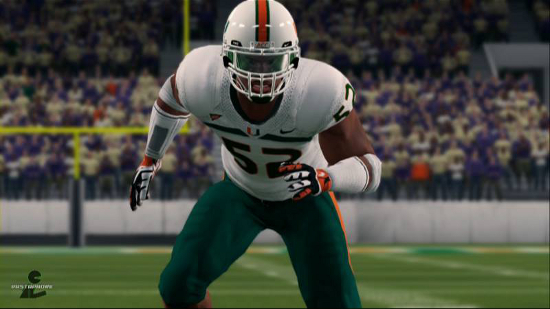 With 2013 coming to a close it's time to begin looking back on the developments that have taken place and awarding the various efforts in sports gaming. To start will be the first of the Community Awards. You can check out the winners from previous years here.
The categories to look forward to are Community Sports Game of the Year, Best Gameplay, Best Online Play, Best Presentation, Best Franchise Mode, Best Career Mode, Best Mobile Sports Game, and Most Disappointing Game. Kicking it off today is the award for Best New Feature.
Winners will be revealed all at once in early January. Continue on to read over the three eligible standout features from the array of sports games this year, vote in the poll, and leave any additional thoughts in the comments! 
MyCareer (Next-Gen NBA 2K14)
While certainly far from perfect – considering the scripted nature that often still penalizes strong efforts, the cliched events, awkward interactions, bad voice acting, and instances of crashing for many – MyCareer mode on the Xbox One and PS4 NBA 2K14 crafted a story that built emotional ties to the player, their progression, and their success. It took the traditional Career mode to the next level by doing so and having fresh experiences on a yearly basis would prove to be incredibly compelling going forward.
Postseason Mode (MLB 13: The Show)
An excellent representation of the MLB Playoffs thanks to great presentation and ratcheted up atmosphere that made the games stand out from all the others. Postseason mode was especially appealing for those people who lacked the necessary time or desire to invest within Franchise mode but desired playing games that felt as though they had meaning.
Ultimate Team (NCAA Football 14)
The biggest surprise of the year might be how good Ultimate Team was after being introduced in a product that didn't seem to be a natural fit for it. Conceptually it turned out to be arguably more intriguing than the pro versions with a deep roster of former players with different versions of them based on the year the card represented. A lot could be learned about players by examining them through the mode. A tedious interface while lacking some of the usual Ultimate Team functions and poor looking likenesses held it back somewhat however.