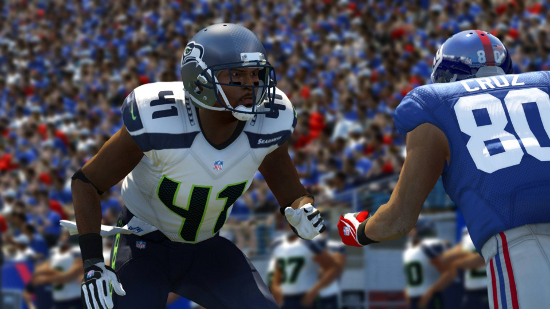 Defense in the NFL has largely disappeared for two straight weeks now as the record for most points scored in a week was set and then nearly broken just one week later – with no thanks to the New York Giants. It'll be interesting to see how this will be reflected in the next Madden NFL 25 roster update for the units that have struggled the most.
Players that can be expected to rise include Ryan Tannehill, Jamaal Charles, DeSean Jackson, Kendall Wright, Justin Tucker, Robert Quinn, Michael Bennett, Sheldon Richardson, Byron Maxwell, Richard Sherman, Darius Butler, and Antoine Cason. Among those that are likely to take a hit are Eli Manning, Drew Brees, Matthew Stafford, Matt McGloin, Case Keenum, Charles Brown, Patrick Peterson, and Dre Kirkpatrick.
As always leave your thoughts in the comments on who deserves a boost or a drop to player ratings based on recent performances!