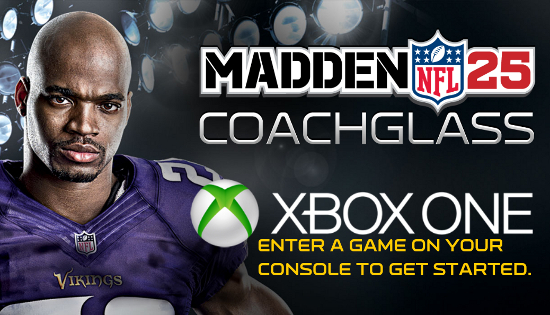 The first post-release patch for Madden NFL 25 arrived yesterday on the Xbox One and PS4. While EA Sports decided not to go into detail on what the patch does – other than to say it includes some stability and bug fixes – they did single out SmartGlass for Xbox One as having been addressed in the update.
As written about last month CoachGlass, which had been hyped up as a huge feature by EA, was not working properly for many people. The SmartGlass app would lose sync after a play or two and a freeze would occur when exiting any game that had been connected to the app.
Based on limited testing the fixes do seem to have worked. The companion app did not lose sync during games and there were no instances of freezing when exiting those games. Feel free to leave any post-patch observations in the comments!