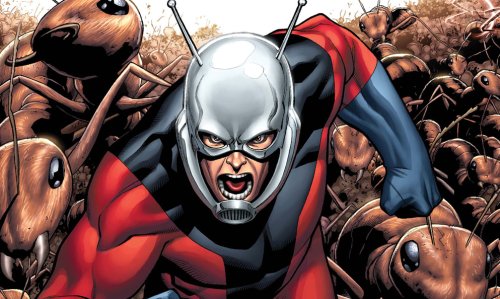 Marvel has announced that Paul Rudd will play Scott Lang aka Ant-Man in the upcoming film. Rumor had it that the role had come down to Rudd vs Joseph Gordon-Levitt with the former favored and now its official.
"When Edgar Wright came to us with the idea of Paul Rudd, we felt a huge sense of relief because the first step in creating any Marvel Studios film is finding the right star," said Marvel's Kevin Feige. "We knew early on that we had found the right person in Paul. When he not only agreed to do it but became as enthusiastic as any actor we'd ever met with about doing the work, we knew we'd found the right guy. We couldn't be more excited for our audiences to see what he's going to do to bring Ant-Man to life."
The film will be directed by Edgar Wright (Shaun of the Dead, Hot Fuzz, Scott Pilgrim) and written by him and Joe Cornish (Attack the Block) with a release date locked in of July 31, 2015. That puts it in "Phase Three" of the Marvel Cinematic Universe just under three months after the release of The Avengers: Age of Ultron.