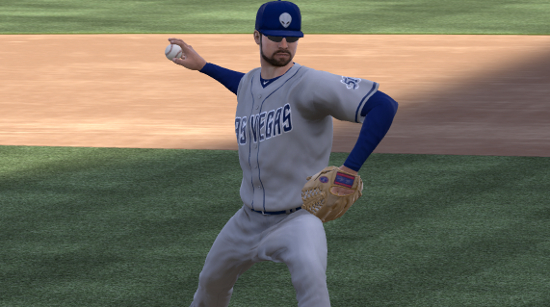 The year-in-review process continues with another category to vote for in the Community Awards. Best Career Mode features NHL 14, NBA 2K14, and MLB 13: The Show to determine which offered the best experience for controlling a single player through a personal journey. It's a category that has previously been won by The Show and NBA 2K. 
Live the Life (NHL 14)
A first attempt at bringing off-the-ice elements into NHL's career mode was made. Live the Life introduced media and teammate interactions along with fan perception with the different factors affecting the player's progression and performance.
MyCareer (NBA 2K14)
The Xbox 360 and PS3 version didn't change much from the year before but improvements on the court with player AI were notable. On Xbox One and PS4 MyCareer took a dramatic turn into more of a scripted story mode however a number of consumers have experienced crashing halting the ability to play it. That certainly can factor into the voting but it still deserves consideration for the concept and execution.
Road to the Show (MLB 13: The Show)
Opening up the hitting timing window made being a position player in RTTS far more enjoyable. There weren't many fundamental changes to the mode but instead the overall experience was enhanced due to changes in controls, new touches to the atmosphere and surroundings while on the field, and recognition of career milestones.
Make sure to vote in other categories: Best New Feature – Best Gameplay – Best Mobile Game