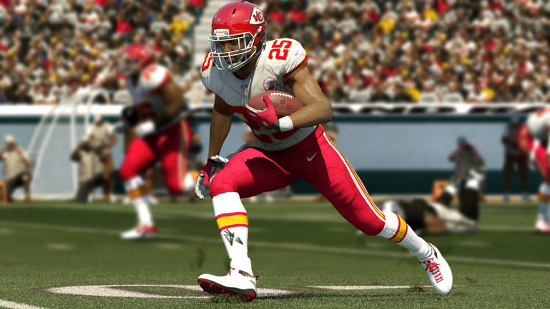 Next up in the Community Choice Awards is the recognition for the sports game that had the best online play in 2013. That includes not just online performance but also the feature set and available options.
The category has been won by Madden the last two years and NCAA Football prior to that. This time the challengers to Madden NFL 25 are NHL 14 and FIFA 14. Continue on for the summaries of each, to vote in the poll, and leave any thoughts in the comments! 
Madden NFL 25
Looking for a three-peat, Madden again offered strong online play on both console generations due to consistent and reliable performance and the fully featured Online Franchise mode with up to 32 user-controlled teams while adding Seasons to Ultimate Team.
NHL 14
Online has always been one of the most attractive aspects of the NHL franchise. This year EA Sports Hockey League and Hockey Ultimate Team added the fantastic Online Seasons and GM Connected was a much more pleasant experience. That the NHL 94 mode was not online-enabled was may be the only disappointment.
FIFA 14
Co-Op Seasons was added to the feature set along with Online Team Play, Online Seasons, and Ultimate Team. Match Day was expanded to apply to the Seasons modes this year too. For such a humongous game with players all around the world it's still remarkable how reliable and responsive most games of FIFA are online.
Make sure to vote in other categories: Best New Feature – Best Gameplay – Best Mobile Game – Best Career Mode – Best Franchise Mode