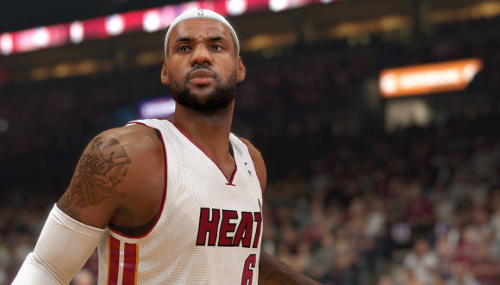 Only a few more awards remain to be voted on in the 2013 Community Choice Awards and the latest is for Best Presentation. With a win NBA 2K would have a four-peat in the category but it faces a challenge from FIFA 14 and MLB 13: The Show.
NBA 2K14
Though largely the same as 2K13, minus some of the Jay-Z touches, 2K14 remained stellar in general presentation, commentary, and in-game atmosphere. The next-gen version also involved traversing through a story in MyCareer and bringing in conversations that lead to decision-making in MyGM. Arguably the most impressive addition was the on-court interviews that use actual audio of the players and coaches.
FIFA 14
The fantastic commentary, bolstered by Match Day to keep things updated, was accompanied by improvements to camera shots and atmosphere particularly on Xbox One and PS4. All of which combined to make for tense and properly exhilarating or deflating moments.
MLB 13: The Show
Having long offered authentic presentation, and on-field atmospheric touches, MLB 13: The Show stepped things up this year with its Postseason Mode. It's only downfall comes with the commentary which has been long overdue for a complete overhaul.
Make sure to vote in other categories: Best New Feature – Best Gameplay – Best Mobile Game – Best Career Mode – Best Franchise Mode – Best Online Play