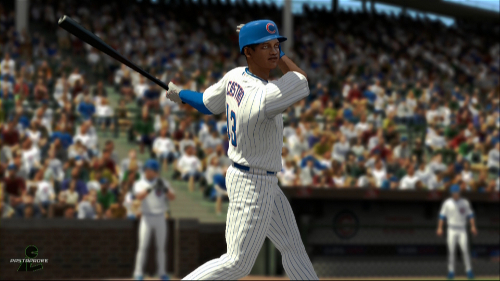 It's been evident for a long while now that there would be no further extension to the MLB license with 2K Sports. The MLB 2K series was actually cancelled in 2012 only to return due to a last-minute one year extension that resulted in a shameless carbon copy of the previous title. SCEA even recently touted how MLB 14: The Show would be the only baseball game on next-gen consoles. As unlikely as the scenario seemed that still left at least an opening for 2K to continue on the 360 and PS3 for another year.
Recent actions taken by the company suggest the absolute end to their run producing MLB licensed video games. The 2K Sports website no longer lists any MLB games and even searching for MLB produces zero results. The 2K forums no longer house any sections for MLB. Even more startlingly the Facebook page for the MLB 2K franchise has been deleted – pages with hundreds of thousands of "fans" don't just disappear unless there is explicit reason for them to be closed.
Also noted by readers is that MLB 2K12, 11, and 10 have all been removed from Steam and the MLB 2K13 website has been deleted. Everything has taken place since the turn of the new year which would seem then directly related to the expiration of the deal.
While the MLB 2K franchise has been heavily criticized – and rightfully so especially considering the 2K9 and 2K13 debacles – it's another loss of a sport that at least feigned competition. There does not appear to be anyone willing or able to step in right now and fill the void which will leave Xbox One and 360 owners without a yearly baseball game.
[Update] Following this report Polygon was able to get a statement from 2K Sports confirming they are done with baseball.