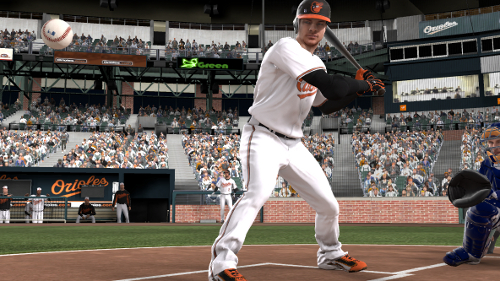 The final category in the Community Choice Awards is the big one that will crown the Best Sports Game of 2013. Previous winners include NBA 2K13, FIFA 12, NBA 2K11, and Madden NFL 10.
Just one of those series return with a chance to win again while two others make their debut in the field. FIFA 14 goes up against NCAA Football 14 and MLB 13: The Show for the honor. Considering The Show's strong support in the Best of the Generation Tournament it enters as the favorite but FIFA 14 strengthened its standing with a great next-gen release while NCAA will have the nostalgia factor behind it as the last in the series.
Results for all the categories will be revealed late this week. Continue on for summaries of each game, to vote in the poll, and leave any thoughts in the comments! 
FIFA 14
Subtle enhancements to gameplay in areas like shooting and physics only made the game even more realistic and enjoyable. The Xbox One/PS4 offering was clearly the gem of the new generation sports by greatly improving AI and delivering a more electric atmosphere.
NCAA Football 14
Sadly ending up as the last entry in the series NCAA 14 improved significantly in gameplay and outdid the 360/PS3 Madden in many respects, made smart design decisions to Dynasty mode, and introduced a surprisingly intriguing Ultimate Team mode.
MLB 13: The Show
MLB 13 offered up excellent gameplay, authenticity, and graphics – those things that have been staples of the series for the whole generation. For the first time though it was a complete product by finally bringing the online experience up to par. Opening the hitting timing window helped make the game more fun without sacrificing realism and the new Postseason mode was excellent.
Make sure to vote in other categories: Best New Feature – Best Gameplay – Best Mobile Game – Best Career Mode – Best Franchise Mode – Best Online Play – Best Presentation – Most Disappointing Game