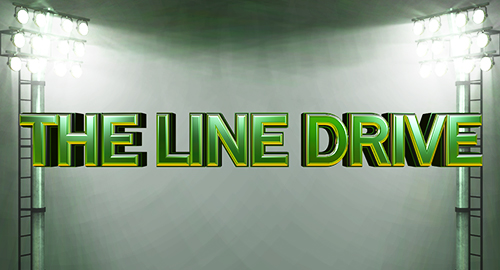 The Line Drive is a weekly collection of news, links, deal alerts, and updates that didn't necessarily warrant their own postings.
♦Last chance to vote for Best Sports Game in the Community Awards.
♦Top selling video games of 2013 included Madden NFL 25 (3rd) and NBA 2K14 (6th).
♦As with here, Operation Sports continues to track NBA 2K14's troubles.
♦Another patch to hopefully fix some of 2K14's problems may arrive late this week.
♦The latest NBA 2K14 roster update included the BOS-GS-MIA three team trade.
♦The latest screenshots for EA Sports UFC have been added to the FB album.
♦A rumored release date of May 6 for EA Sports UFC is circulating.
♦EA Sports released a shooting tutorial video for NBA Live 14.
♦EA Sports also released a post-play tutorial video for NBA Live 14.
♦The Bobcats players were recently scanned by EA Sports for a future Live update.
♦Mutant Football League will be going back to Kickstarter after a failed first attempt.
♦Details released on an update coming to the FIFA Ultimate Team web-app.
♦Supreme Court denied the NCAA's request to stop the EA/CLC likeness settlement.
♦That $40 million settlement is expected to be finalized within the next two weeks.
♦Check out some of the funniest visual glitches from PES 2014.
♦A new NBA licensed game for iOS called NBA Rush has released.
♦Check out the somewhat disturbing new mascot for the Chicago Cubs.
♦Check out the sleeved NBA All-Star unis for next month's game.
♦Amazon is still offering $20 bonus on $20+ trade-in to put towards PS Digital Store.
News and content that may have been missed from the last week around the site.
♦Blu-ray/DVD Releases This Week. Headlined by Captain Phillips and Machete Kills.
♦2014 Academy Award Nominations. Led by American Hustle and Gravity.
♦Michael Douglas Cast in Ant-Man. Joins Paul Rudd and will play Hank Pym.
♦24: Live Another Day Premiere Date Set. The limited series return kicks off May 5th.
♦Batman vs Superman Delayed. The Man of Steel sequel pushed to 2016.