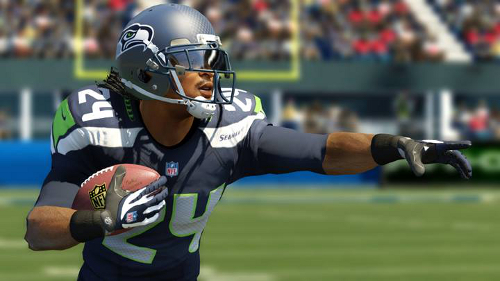 In 2011 the exclusive NFL license with Electronic Arts was extended an additional year taking the deal through what would be Madden NFL 25. Given the lack of any comment from the parties speculation as to what was taking place behind the scenes has naturally occurred and rumors originating from unreliable sources have swirled. The two previous extensions were made two years in advance of expiration yet here only a matter of days remained until it would presumably end.
At some point, without making it known publicly, the NFL and Electronic Arts extended the license though it is not clear whether the exclusivity terms remain the same. On a quarterly investor call today COO Peter Moore responded to a question on the status of the license by saying there are "a couple years left" on the deals with the NFL and NFLPA and that they have a "number of games in development with the NFL". That probably refers to the different versions of Madden on the various consoles and mobile.
Hopefully EA and the NFL will soon detail whether the terms of the deal have been altered. Given the league's business strategy leans on exclusivity it's most likely that remains in place. It's certainly curious though that EA is not broaching the subject of continued exclusivity.