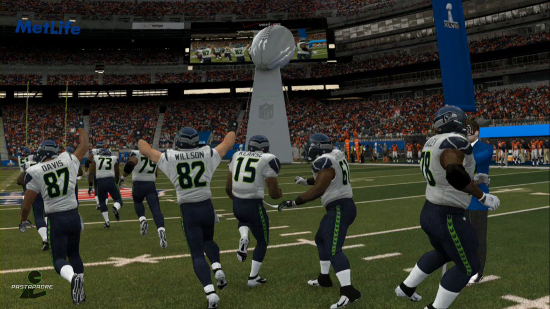 Two more segments from the most recent Press Row Hangout feature discussion on one brand new game coming to the market and another series that will continue unimpeded for now.
The Golf Club is taking a fairly unconventional approach in bypassing any licensing – no real golfers, courses, or equipment – and instead opening up to the creativity of the community. It's essentially an online-only game as all the competition will come from other people. It also will attempt to provide balance by making all the golfers have the same attributes – however doing so could remove some personality and individual strategy.  Are the design decisions smart and can The Golf Club thrive in the current consumer climate?
Electronic Arts recently stated that there are several years left on current NFL licensing deals. The contract had been set to expire this month until an extension was reached. The company however refused to address inquiries on terms of the current deals and whether exclusivity remains. Will the only NFL product be Madden for the foreseeable future or is there a realistic chancee the license could be opened to multiple parties? 
Please enable Javascript to watch this video
Please enable Javascript to watch this video