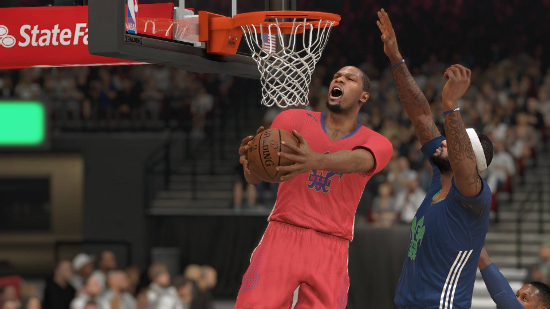 Earlier this week NBA 2K14 received an update to reflect this year's All-Star roster. Now the jerseys for the All-Star Game held on February 16th have been added along with the court for the weekend's festivities. While they are available for Quick Games through the Xbox One and PS4 versions they will only be found in MyCareer mode on 360 and PS3.
The jerseys are similar to those worn on Christmas Day. They are sleeved and feature a large logo on the front. In another neat art change that no one would notice in the normal course of playing the game, the basketballs now feature Adam Silver's signature as the new commissioner of the league. He officially replaced David Stern last Saturday.
There are some reports, most coming from the XB1 side, of the content not coming through. Also on both consoles signage for the Houston Rockets (site of last year's game) is up throughout the stadium. Apparently this is to be fixed in a future roster update.