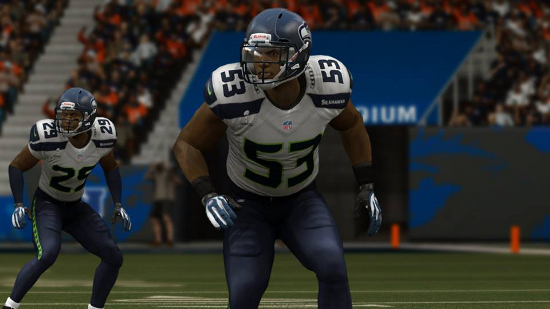 To the surprise of absolutely no one, the World Champion Seattle Seahawks benefit greatly from the last roster update for Madden NFL 25 and finish the season rated 92 as a team. The Broncos on the other hand take significant hits and their final rating is 90.
The update was released yesterday on Xbox One, PS4, PS3, and 360. Players for all teams have been removed from the IR and depth charts adjusted. Check out all the details of the final roster update for the season in spreadsheet form here.
Notable risers in the update include Kam Chancellor (+1 to 95), Earl Thomas (+1 to 95), Russell Wilson (+2 to 94), Russell Okung (+2 to 91), Chris Clemons (+2 to 87), Byron Maxwell (+2 to 84), and Super Bowl MVP Malcolm Smith (+3 to 81). Among those headed down are Peyton Manning (-1 to 98), Louis Vasquez (-1 to 93), Eric Decker (-2 to 89), Champ Bailey (-3 to 88), and Orlando Franklin (-3 to 87).