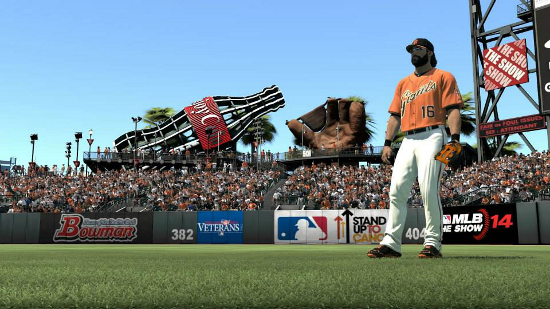 What had become apparent in the time leading up to the announcement was recently confirmed by SCEA – the release of MLB 14: The Show would be pushed back to April 1 for the PS3 and Vita while the PS4 would have to wait until sometime in May. What that does is create a confusion situation for consumers who will now have to consider factors like time, quality, and money in selecting what versions of the game they will buy.
The poll posted earlier this week demonstrated just that when examining the results from over 4200 respondents. 64% plan to wait for the PS4 version which is a surprisingly high number that suggests the more hardcore baseball fans already moved up to the new system. It was one of the advantages Sony held over the Xbox One.
Just 10% expect only to buy the PS3 or Vita version while another 10% are looking at buying one of them and then also picking it up on PS4 later. Sony would be wise to offer a trade-up program, similar to the $10 ones that a few games had at console launch, as those games also showed the drop-off in sales on the older systems was not fully recovered or exceeded with the new ones.
In a segment from the latest Press Row Hangout the panel discusses what this means for The Show this year, how it may affect purchase decisions, and personal approaches given the unique circumstances of differing release dates.
Please enable Javascript to watch this video