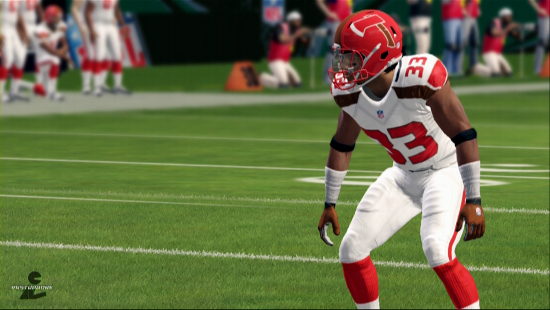 A competition has been opened for those who wish to design potential logos and uniforms for teams in Madden's Franchise mode. Submissions will be accepted only until March 7 and additional details on how to proceed can be found in the blog posting here.
The designs will be used for the relocation cities in Franchise that were introduced in Madden NFL 25. There is no prize for having one of the eventual selections besides appearing in the credits and receiving a copy of the game. No limit has been placed on the number of designs that can be submitted prior to the deadline.
While a Teambuilder feature for Madden (which originally had been planned before ending up just with NCAA Football 10-14) would be ideal licensing issues while needing to continually monitor for possible copyright infringement appear to prevent that from being possible. This competition then looks to act as a compromise of sorts.