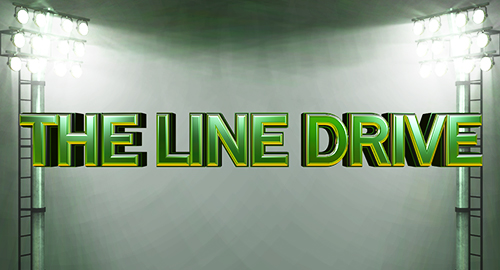 The Line Drive is a weekly collection of news, links, deal alerts, and updates that didn't necessarily warrant their own postings.
♦Amazon has 12 months of Xbox Live Gold for $40 card or instant code.
♦EA Sports is holding a testing session for UFC in Burnaby 0n 2/27.
♦New developer blog goes over sound design for The Golf Club.
♦New tutorial video for The Golf Club demonstrates hole creation.
♦New tutorial video for The Golf Club demonstrates raising of terrain and tees.
♦Check out the latest EA Sports UFC screenshots in the FB album.
♦New patch for FIFA 14 fixes FUT disconnect results – out now for PS4, soon XB1.
♦The picture used for Pelé in FIFA 14 Ultimate Team Legends is from him in a bathtub.
♦Road America Track add-on is available for free now for Forza 5.
♦The dunk Harrison Barnes failed to do at the dunk contest is now in NBA 2K14.
♦Roster update released for NBA 2K14 covering the trade deadline deals.
♦The NBA is standing behind EA Sports which is predictable considering their contract.
♦The latest Press Row Podcast has discussion on topics related to the games this spring.
♦Some early concept videos were found for Beyond the Sidelines Football (2015).
♦New DLC packs featuring Ferrari and Jaguar are out now for Need for Speed Rivals.
♦Activision has confirmed another Tony Hawk game is in development.
♦Super League Football (soccer themed pinball) is out now for PS3, Vita, and PS4.
♦Check out the new logo and helmet for the Tampa Bay Buccaneers.
♦Microsoft announced the Xbox One Media Remote will release in early March.
♦Subscriptions for the WWE Network, which has surprising value, open on Monday.
News and content that may have been missed from the last week around the site.
♦Blu-ray/DVD Releases This Week. Headlined by Gravity and Thor: The Dark World.
♦Guardians of the Galaxy Trailer. First look at the upcoming Marvel film.
♦Fantastic Four Cast Confirmed. The four big roles for the reboot now officially filled.
♦Space Jam 2 In Development. Sequel to 1996 film may star LeBron James.
♦Anchorman 2 Re-Releasing With 763 New Jokes. In theaters February 28-March 6.