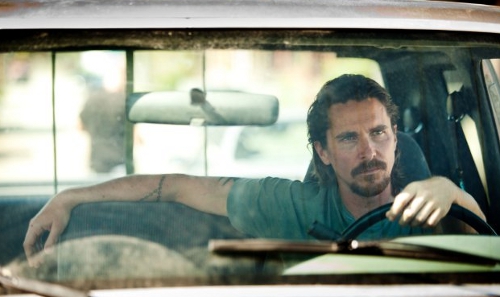 Out of the Furnace
From Scott Cooper, the critically acclaimed writer and director of Crazy Heart, comes a gripping and powerful drama about family, fate, circumstance and justice. Russell Baze (Oscar Winner Christian Bale*) leads a dead-end life – he works a meaningless steel mill job all day, and cares for his terminally ill father at night. When Russell's brother Rodney (Casey Affleck) returns home from Iraq, he is lured into one of the Northeast's most ruthless crime rings and mysteriously disappears. When the police fail to solve the case, Russell puts his life at risk in order to seek justice for his brother. This absorbing film features a knockout cast that includes Woody Harrelson, Forest Whitaker, Willem Dafoe, Zoe Saldana and Sam Shepard.


Inside Llewyn Davis
INSIDE LLEWYN DAVIS follows a week in the life of a young folk singer as he navigates the Greenwich Village folk scene of 1961. Guitar in tow, huddled against the unforgiving New York winter, he is struggling to make it as a musician against seemingly insurmountable obstacles-some of them of his own making.


Homefront
Jason Statham, James Franco, Winona Ryder and Kate Bosworth star in this action-packed thriller about how far one man will go to protect his family. Widowed ex-DEA agent Phil Broker (Statham) retires to a quiet Southern town with his 10-year-old daughter and discovers that the idyllic setting is riddled with drugs and violence. When a riveting chain of events forces him to face off with psychotic local drug lord Gator Bodine (Franco), Broker must retaliate using the fearsome skills he hoped to keep in his past.


The Book Thief
Based on the beloved best-selling book comes this profoundly moving story of a girl who transforms the lives of those around her during World War II, Germany. Although Liesel (Sophie Nlisse) is illiterate when she is adopted by a German couple (OSCAR Winner Geoffrey Rush and Emily Watson), her adoptive father encourages her to learn to read. Ultimately, the power of words helps Liesel and Max (Ben Schnetzer), a Jew hiding in the family's home, escape from the events unfolding around them in this extraordinary, acclaimed film directed by Brian Percival (Downton Abbey).


American Hustle (Early Instant Video Exclusive)
The true story of the FBI's 1980 under-cover sting operation of Congress, dubbed Abscam, to root out corruption which was the brainchild of the world's greatest con man.


Veronica Mars (Instant Video Same Day as Theaters 3/14)
Years after walking away from her past as a teenage private eye, Veronica Mars gets pulled back to her hometown, an ex-boyfriend with baggage, and an unraveling murder mystery.