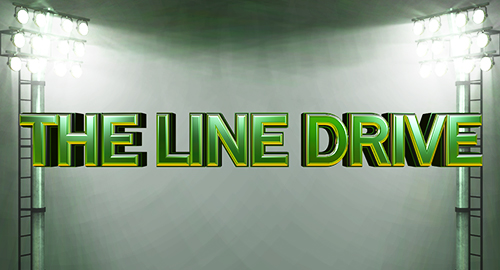 The Line Drive is a weekly collection of news, links, deal alerts, and updates that didn't necessarily warrant their own postings.
♦New developer blog discusses Universal Profiles and Stubs for MLB 14: The Show.
♦The latest Press Row Podcast briefly touches on impressions of PS4 MLB 14.
♦Added some Franchise mode screenshots to the FB album for MLB 14: The Show.
♦New developer blog goes over the physics in The Golf Club.
♦New video tutorial shows how to add objects to courses in The Golf Club.
♦New video tutorial shows how to flatten land in The Golf Club.
♦Check out the latest screenshots for EA Sports UFC in the FB album.
♦EA Sports is now making excuses for why they haven't lived up to the promises they made regarding hourly/daily roster updates for NBA Live 14.
♦New roster update following the trade deadline is now out for NHL 14.
♦A new $10 car pack, Alpinestars, is available now for Forza 5.
♦New screenshots have been added to the FB gallery for 2014 FIFA World Cup.
♦The list of achievements for 2014 FIFA World Cup are now out.
♦A new update for PES 2014 fixes some continued player appearance issues.
♦Check out the radically different new uniforms for the Tampa Bay Buccaneers.
♦The Portland Trailblazers are holding a contest to create their new court design.
♦Conan's always hilarious Clueless Gamer segment this time features WWE 2K14.
♦Shaquille O'Neal has opened up an Indiegogo campaign for a new Shaq FU.
♦Some details have been released on an upcoming patch for Nascar 14.
♦Here are the details on the Xbox One system update that arrived a few days ago.
♦Live streaming from Twitch of mobile games is coming in the future.
♦Another trade-in promo at Amazon offers $10 extra towards a few specific games.
♦The PlayStation 4 is currently in stock at Amazon.
News and content that may have been missed from the last week around the site.
♦DVD/Blu-ray Releases This Week. Headlined by Out of the Furnace and Homefront.
♦Trailer for Transformers: Age of Extinction. First full trailer for the next Transformers.
♦The Last of Us Movie In Development. Being written by the game's creative director.
♦Trailer for Sin City: A Dame to Kill For. Sequel to the 2005 film.