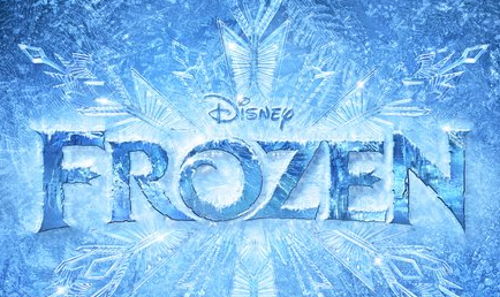 Frozen
Fearless optimist Anna teams up with Kristoff in an epic journey, encountering Everest-like conditions, and a hilarious snowman named Olaf in a race to find Anna's sister Elsa, whose icy powers have trapped the kingdom in eternal winter.

American Hustle
A fictional film set in the alluring world of one of the most stunning scandals to rock America, AMERICAN HUSTLE tells the story of brilliant con man Irving Rosenfeld (Christian Bale), who along with his equally cunning and seductive British partner Sydney Prosser (Amy Adams) is forced to work for a wild FBI agent Richie DiMaso (Bradley Cooper). DiMaso pushes them into a world of Jersey powerbrokers and mafia that's as dangerous as it is enchanting. Jeremy Renner is Carmine Polito, the passionate, volatile, New Jersey political operator caught between the con-artists and Feds. Irving's unpredictable wife Rosalyn (Jennifer Lawrence) could be the one to pull the thread that brings the entire world crashing down. Like David O. Russell's previous films (THE FIGHTER, SILVER LININGS PLAYBOOK), American Hustle defies genre, hinging on raw emotion, and life and death stakes.

Saving Mr. Banks
Tom Hanks and Emma Thompson bring to life the untold true story about the origins of one of the most treasured Disney classics of all time. John Lee Hancock (The Blind Side) directs this acclaimed film that reveals the surprising backstory behind the making of Mary Poppins.

Mandela: Long Walk to Freedom
This epic motion picture spans the extraordinary life story of South African freedom fighter Nelson Mandela (Golden-Globe winner Idris Elba), spanning over seventy years, from his childhood in a rural village through his inauguration as the first democratically elected president of South Africa, including his struggle against apartheid and 27 years in jail.

Kill Your Darlings
When Allen Ginsberg (Daniel Radcliffe) is accepted at Columbia, he finds stuffy tradition clashing with daringly modern ideas and attitudes — embodied by Lucien Carr (Dane DeHaan). Lucien is an object of fascination for shy, unsophisticated Allen, and soon he is drawn into Lucien's hard-drinking, jazz-clubbing circle of friends, including William Burroughs (Ben Foster) and David Kammerer (Michael C. Hall), who clearly resents Allen's position as Lucien's new sidekick. A true story of friendship, love and murder, KILL YOUR DARLINGS recounts the pivotal year that changed Allen Ginsberg's life forever and provided the spark for him to start his creative revolution.

Reasonable Doubt
Hot-shot district attorney Mitch Brockdon commits a fatal hit-and-run and feels compelled to throw the case against the accused criminal who's found with the body and blamed for the crime. Following the trial, Mitch's worst fears come true when he realizes that he's acquitted a guilty man, and he soon finds himself on the hunt for the killer before more victims pile up.

The Wolf of Wall Street (Early Instant Video Exclusive)
Sex. Money. Power. Drugs. Brace yourself for an outrageous true story from legendary filmmaker Martin Scorsese. Leonardo DiCaprio stars as a young stockbroker hungry for a life of non-stop thrills, where corruption was king and more was never enough.