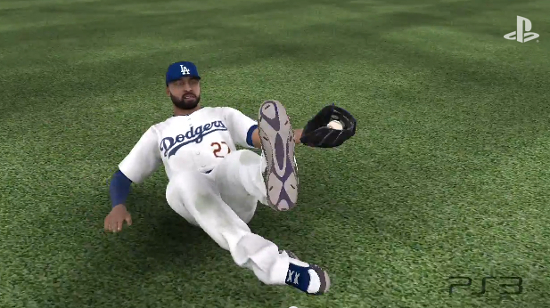 With just over a week to go until release on the PS3 and Vita very little has been seen of MLB 14: The Show in action. Some gameplay videos were taken off-screen of an early build in January, and trailers have featured snippets of gameplay, but that represents the extent to which MLB 14 has been put on display.
A demo arriving on Tuesday would appear to be unlikely – confirmation of whether there will be one or not is expected tomorrow. Three out of the past four years SCEA has chosen not to provide a pre-release demo. Consumers are mostly going off trust at this point which has been strongly built through the course of the generation. A demo however could have helped those who have both a PS3 and PS4 to realize a baseball itch that they maybe wouldn't want to wait five weeks to scratch.
With the lack of footage to date the launch trailer carries with it slightly more significance than it would otherwise. That arrived today and shows off highlight plays while flashing through some of the new features such as Quick Counts and save migration.
Please enable Javascript to watch this video