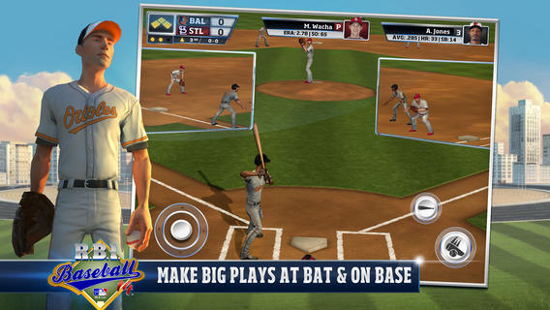 Though RBI Baseball was designed as a mobile game first the iOS version appears to be severely troubled. That's not good news for a game that is already perceived to be overpriced at $5. Poor reviews have poured in and a large number of complaints are being seen on social media.
Many users are reporting crashing of the game – and though it seems to be at a higher rate with iPads it's also affecting those with iPod touch and iPhones. Some people have not even been able to load into a game let alone complete one due to freezes and crashes. Other gripes include small on-screen controls, trouble hitting, inability to save or loss of season saves, and backing out of the app at any point meaning the loss of in-game progress. That is obviously not ideal or even feasible for those who need to use their phones or tablets for other functions and can't dedicate 20+ minutes to playing a game without interruption.
Surely the game will have strong support from MLB so fixes should be expected in the weeks to come. With the wide array of devices to test for – and the differing experiences that tends to create as opposed to the generally consistent iOS – it doesn't bode well for those waiting on the Android version to arrive in a good state.