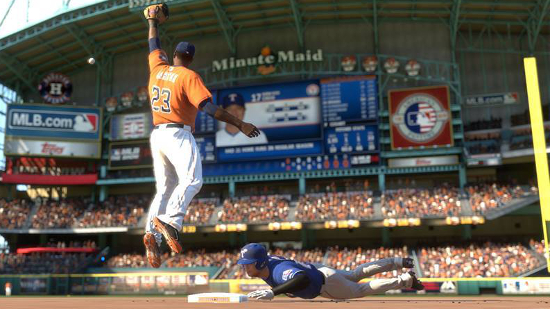 SCEA has long made it known that the PlayStation 4 version of MLB 14: The Show would be essentially the same feature wise as the PS3. Instead of changing around a formula that has largely worked for several years they'd primarily focus instead on enhancing the visuals. There is a good deal of excitement around the title with fans having planned in advance by purchasing the PS4 knowing it was the only place baseball would be present.
The exceptional visuals have been evident from the gameplay videos and trailers the company has released. However it has also left some, especially those with the PS3 version, wondering if the upgrade is worthwhile this year. Other anticipated technical advances like faster loading times don't appear to be coming with the PS4 and no one would be wise to make the assumption that online play will be any better.
Vote in the poll and leave any additional thoughts in the comments. With three weeks until release where does the PS4 version fit in your plans?