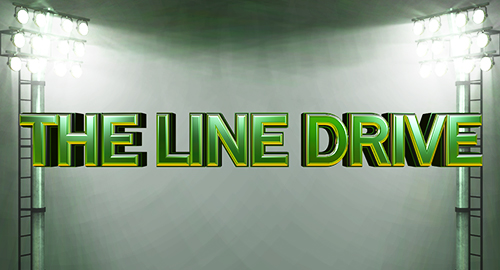 The Line Drive is a weekly collection of news, links, deal alerts, and updates that didn't necessarily warrant their own postings.
♦Make sure to get any entries in for the giveaway of MLB 14: The Show!
♦Guested on the Doddcast last night discussing general gaming news and impressions.
♦Check out the latest EA Sports UFC fighter screenshots in the FB album.
♦The official EA Sports NHL sim of the playoffs has Boston winning the Stanley Cup.
♦The official NBA 2K14 sim of the playoffs has Oklahoma City winning the championship.
♦New tutorial video shows how to edit fairway attributes in The Golf Club.
♦Dude is really enjoying himself playing a self-designed course in The Golf Club.
♦An update has been released for the mobile game 9 Innings: 2014 with updated rosters.
♦The 3D mode isn't quite ready to go live with the launch of Out of the Park Baseball 15.
♦EA Sports has released a Playoffs content update in NBA Live 14's Ultimate Team mode.
♦A trailer has released for the Warhammer-football mashup sequel Blood Bowl 2.
♦Recent Xbox One update made various improvements to the system.
♦New update coming to the PS4 will add Sharefactory and game pre-downloading.
♦Drew Brees' foundation is raffling off a dinner and special SB XLVIII designed Xbox One.
♦The Arizona Diamondbacks will wear Kansas City throwback unis in a game this week.
♦The Washington Huskies revealed the new football uniforms that will debut this season.
♦Atlanta has been granted an expansion MLS franchise to start in 2017.
♦Amazon still has the Titanfall Xbox One bundle for just $450 w/promo applied at checkout.