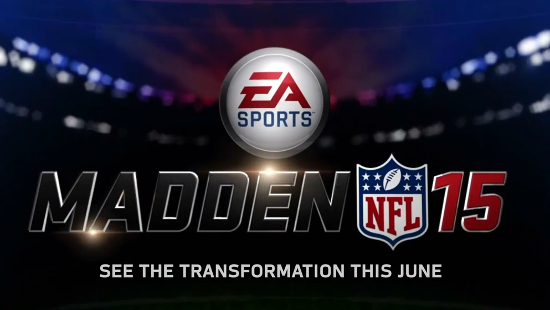 EA Sports today released the first form of official promotion for Madden NFL 15 with a teaser trailer. It features Luke Kuechly transforming from himself to video game character but the substance comes in the form of information.
By now many consumers recognize early trailers for Madden display visuals that can't be trusted to represent what the actual product will look like. So instead of focusing on Kuechly the important details within are the release date and the pointing towards June for a big reveal.
Madden NFL 15 will release on August 26. That date is in line with the past three releases as the last Tuesday in August. There had been some thought given to moving the release up now that there is no NCAA Football that would present a conflict in doing so but ultimately the company decided against it and stuck closer to the start of the regular season.
There's also the tease to "see the transformation this June". That is pointing to the Electronic Arts press conference at E3 that will take place on Monday, June 9 at 1PM PT. It could relate solely to visuals – with the company actively scanning player faces to improve likenesses – or something more radically different on the way for the series.
For Madden NFL 15 the company is touting "the most immersive defensive gameplay control in franchise history" and an "entirely new broadcast presentation that delivers Madden NFL game day like never before with dramatic all-new camera angles, as well as dynamic pre-game and halftime features."
Please enable Javascript to watch this video