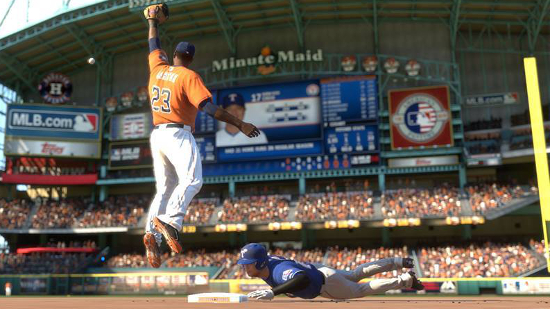 Though Sony advertised the new pre-downloading ability for the PS4 with the latest update, it now appears MLB 14: The Show won't be the first game to utilize it. The company has, for some inexplicable reason, refused to give a definitive yes or no to the matter in the days since so at this point the assumption has to be it won't be available to download before midnight. That's unfortunate as one of the few advantages over buying a physical copy is having it immediately and at a massive size of 47GB The Show will not be a quick download.
With the game out tomorrow I'll be streaming for much of the day on the Pastapadre Twitch page so make sure to subscribe. That may even begin in the early AM hours. Also check out the crazy activity of That Sports Gamer who will be streaming all day and playing every single MLB game scheduled for Tuesday. I'll be joining him for an online game of Mariners @ As at some point assuming the online works well enough (early reports are not encouraging) to complete a game. Full gameplay videos and impressions will follow throughout week!
[Update] Sony has managed to completely bungle the digital release of the game. It's still not available to download. More on this later.