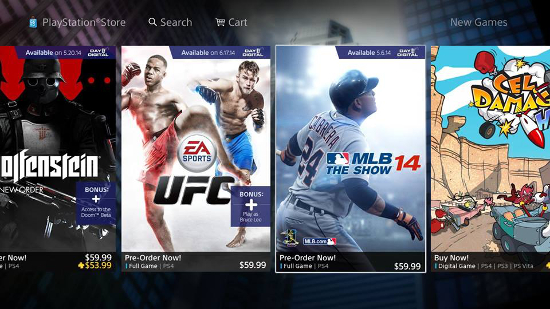 MLB 14: The Show on PlayStation 4 is one of the most anticipated launches in the early months of the new generation but Sony has dramatically fumbled its digital launch. The game was advertised to be available for download as of 12:01 ET and yet has still not been made available. Even when it finally goes out the 47GB download will leave consumers sitting around for many more hours to download and install before they can begin playing.
There are already precious few advantages to buying digital over physical. Immediacy of access – something already damaged by not taking advantage of pre-downloading coupled with a huge file size – and eliminating the necessity to swap discs when switching between games.
Communication from Sony has been lacking and that started with last week's release of the console update that delivered the pre-downloading ability. Representatives from both Sony and The Show inexplicably would not give a definitive answer on whether the game would utilize the new feature. When the advertised 12:01 ET time for downloading the game passed both parties were also not around to address the issue leaving those who had bought the game or desired to do so in the dark initially. No word yet on potential compensation either but that likely wouldn't come until after the problem is fixed, if it is to come at all.
In the long run this will not harm The Show so much as it does the prospect of ordering games digitally in the future for those consumers affected. It's an unappealing option for many already and experiences like this one push widespread adoption even farther down the line.
[Update, Noon PT] The game is now available to download. It may only be visible in the game page through the "New This Month" section of the PS Store.