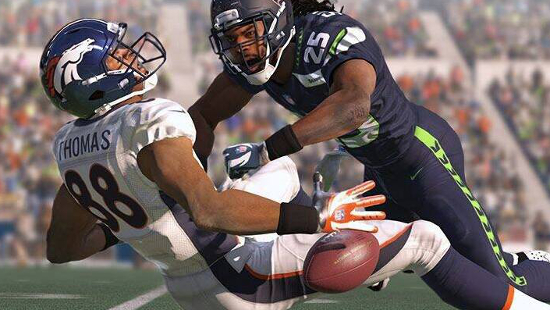 EA Sports today announced that Seattle Seahawks cornerback Richard Sherman has won the tournament to be the cover athlete for Madden NFL 15 by beating Cam Newton in the finals.
Sherman becomes only the second defensive player to grace the cover on his own. Ray Lewis was on Madden 2005 while Troy Polamalu shared the Madden 10 cover with Larry Fitzgerald. Given a focus this year for Madden is on defense, and coming from a team that dominated defensively in winning the Super Bowl, the choice is especially fitting.
The tournament at first glance appeared set up to allow Sherman to win. Marketing wise he certainly made the most sense. And if the terms of the Madden cover vote are the same as the NHL vote, EA Sports would be able to override any results and choose who they wanted anyway.