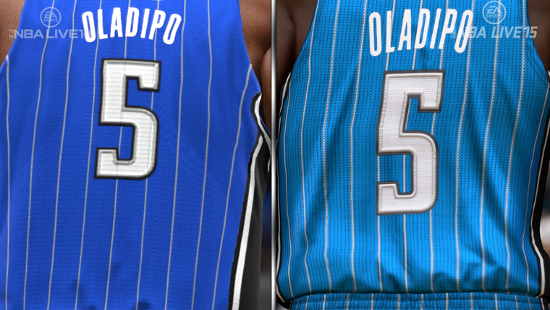 EA Sports today released a new developer blog and video detailing enhancements to graphics that have been made for NBA Live 15. Prior to E3 the company released the first image which showcased six player faces that had been dramatically improved due to the head scanning process.
Areas that have received significant work besides the player likenesses include arena lighting, jerseys, shot clock, shoes, and LED boards.
The poor visuals were far from the only thing wrong with NBA Live 14 but certainly presented a barrier to many that they were unable to get past – particularly as the series was built solely for the new systems where consumers were already being dazzled by other games including Live's direct competitor. While EA has a lot of convincing to do with other areas this had to be the first step yet the wait will stretch on as first gameplay details aren't being discussed until August.
Please enable Javascript to watch this video