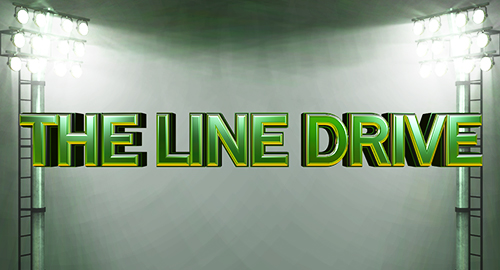 The Line Drive is a weekly collection of news, links, deal alerts, and updates that didn't necessarily warrant their own postings.
♦MLB 14: The Show on PlayStation 4 deal is still available just now for $42.79.
♦The reveal of Madden NFL 15 player ratings is expected to start in the next few weeks.
♦Some new screenshots for Madden NFL 15 have been added to the FB album.
♦Gamestop added an exclusive stadium for Ultimate Team to Madden 15's pre-order bonus.
♦Another EA approved gameplay video for Madden NFL 15 went out this week.
♦Blog post on new duos in Madden 15 includes some minor player ratings notes.
♦Two new stadium screenshots have been added to the FB album for NHL 15.
♦EA is holding a play-test session for FIFA 15 at the Burnaby studio later this month.
♦There will be offside goals called back in FIFA 15.
♦PES 2015 is locked at 1080p/60fps on PS4 but Konami won't commit to that on Xbox One.
♦Here's an extended off-screen gameplay video of PES 2015 that has leaked out.
♦Bantamweight Champ T.J. Dillashaw will finally be added to EA Sports UFC this month.
♦One player will go to the MLS All-Star Game based on goals scored in FIFA 14.
♦A new update is expected to release for OOTP 15 later this month.
♦2K Sports announced John Cena as the cover star for WWE 2K15.
♦New video demonstrates how to set up a tournament in The Golf Club.
♦The "Hot Wheels Car Pack" has been released for Forza 5.
♦New video looks at the weather effects in Forza Horizon 2.
♦Players will be wearing special caps for the first time at the MLB All-Star Game.
News and content that may have been missed from the last week around the site.
♦Blu-ray/DVD Releases This Week. Headlined by The Raid 2 and Bad Words.
♦Sequel Confirmed for Pacific Rim. Guillermo del Toro announces 2017 release.
♦Trailer for Dumb and Dumber To. 20 years since the original released.
♦Teaser Trailer for Horrible Bosses 2. Sequel to the 2011 comedy.
♦Community Saved by Yahoo. Comedy series getting a sixth season streamed online.