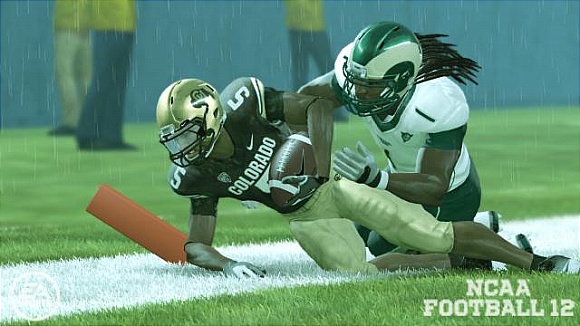 Under normal circumstances today would have been all about the release of the latest edition of NCAA Football. Unfortunately the series was cancelled last September in the midst of player likeness lawsuits that scared the NCAA, several conferences, and even some schools into abandoning EA Sports. Were it not for the loss of actual schools (which would have gotten much worse as others wanted to drop out) the plan was for the franchise to continue with this year's title named College Football 15. However with the game out of the way EA was able to settle their way out of the Ed O'Bannon lawsuit for a relatively paltry $40 million.
The series ended on a high note with NCAA 14 but fans will miss out on getting the College Football Playoff (or a replica of it) in a game which severely damages its long term appeal, while CF15 and beyond could have taken advantage of the power and features of the new consoles in a way that would have been especially beneficial.
As it stands now there is very little chance any college video games will be developed for the next 3+ years as the lawsuits are ruled on, appeals processes play out, new systems are put into place allowing for athletes to make money, and publishers determine if college-based video games can still be profitable. If the answer is yes even then it'll take a significant investment of time and money to get back off the ground with a product.
So instead today presents an opportunity for reflection and the topic was discussed in the most recent Press Row Podcast. Leave comments regarding your favorite aspects and memories of the series over the years, what you'll miss or maybe not miss about it, and your hopes for the cloudy future of college sports video games.