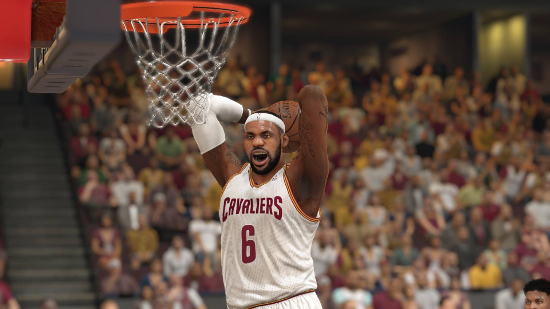 The decision has finally been made – LeBron James is going back to the Cleveland Cavaliers. James spent four years in Miami after crushing Cleveland's spirit, getting to the NBA Finals every year and winning two championships. The details of the contract with the Cavs are still unknown.
This single signing will have a monumental affect on the balance of power not just in the NBA but in the video games as well. The Cavs will go from being one of the least used teams to likely the most used, while the ripple effects could see other talent move like Kevin Love possibly joining LeBron via trade, Chris Bosh moving to the Rockets, and Chandler Parsons to the Mavericks if Houston chooses not to match his restricted offer though they are expected to do so.
(Update) The first domino has fallen with Houston trading Jeremy Lin to the Lakers to open up cap space for signing Bosh and Parsons. And now, surprisingly, Chris Bosh is staying in Miami.
Meanwhile the heavily used Heat will no longer be a favorite among gamers. That roster right now looks as though it could end up being the worst in the whole league and potentially dismal in video game terms. The Cavs though will have the somewhat unstoppable force in LeBron, combined with talented young point guard Kyrie Irving, and other young high potential players (some may have to be moved for cap space). They'll also look to surround LeBron with more players he likes with the talk being Ray Allen and Mike Miller as likely targets.