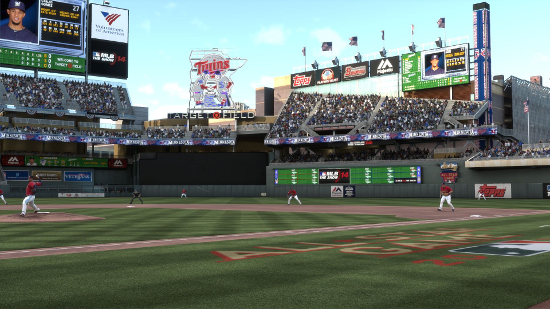 This week's roster update for MLB 14: The Show included the players for the All-Star Game which takes place this evening. The participants for the game were selected over a week ago but the starting pitchers and batting order were unveiled just yesterday.
Unfortunately due to the timing that meant SCEA made a lot of guesses and the result are a number of inaccuracies. More disappointing (as the starting pitcher and batting order can be changed) is that players who have been added to the rosters, replacing those who are injured or could not participate because they pitched on Sunday, are not included on The Show's All-Star roster. Instead the original players selected remain.
That means the likes of Henderson Alvarez, Miguel Montero, Kyle Seager, Fernando Rodney, Ian Kinsler, Tim Hudson, Alfredo Simon, Tyler Clippard, and Huston Street are left out. Even the two players selected by the fans, Chris Sale and Anthony Rizzo, failed to make the cut.