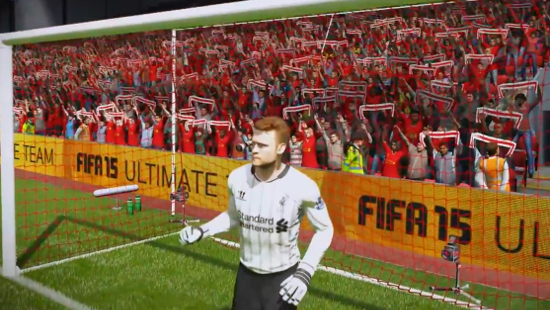 EA Sports last month released some short clips of gameplay and presentation improvements. Those were just brief glimpses to demonstrate what to expect from the full features list that was revealed during E3. They've gone further now in the area of emotion and intensity, relating both to the players and the crowd, in this latest video.
Emotional Intelligence
For the first time ever, players have memories and will show emotion based on the context of the match. With over 600 new emotional reactions, players now respond to pivotal moments on the pitch – bad tackles, missed chances, epic goals – as they would in real life. Each player has an attitude or feeling towards every teammate and opponent on the pitch.

Dynamic Match Presentation
Match Day is dynamic and immersive. Improved commentary will highlight unique fan reactions, while chants and behaviors will be relevant to country or even your club. New bench reactions, side line character animations, 10-man goal celebrations, and more will keep you engaged in the story of the match. Match Day is dynamic and alive – you'll stay in the moment, immersed in the action on and around the pitch.
Please enable Javascript to watch this video