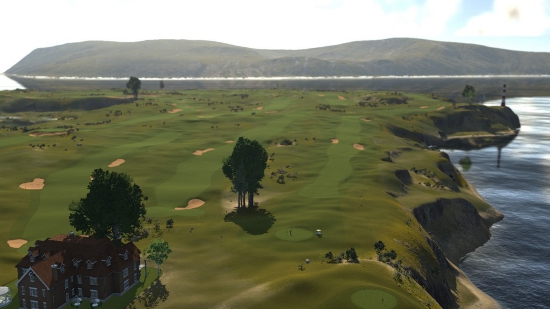 HB Studios has announced the upcoming release for the PlayStation 4 and Xbox One versions of The Golf Club has been narrowed to a two date window. The company claims the likely date the game will be available digitally is August 26, with a slight possibility it could be a week prior. It has been out on PC through Steam Early Access since mid-April.
The Golf Club isn't designed in a traditional manner where front-loaded sales will determine its success. The hope for it is to have legs driven by post-release support without it losing value at the typical rate those others see. Because of its unlicensed nature the necessity to buy day one isn't the same as with most sports games. However the potential date is troublesome as The Golf Club will be swallowed up in the sea of big sports releases that begin on that very same day.
While it may not act as "competition" directly to other games certainly it has to fight for consumer dollars in a marketplace that is about to get flooded with blockbusters. Madden NFL 15 is set to release directly against The Golf Club. NHL 15 follows a few weeks later, then FIFA 15, and NBA 2K15. And those are just in the sports category. Two weeks later one of the most anticipated games of the year arrives in Destiny.
What that means is The Golf Club won't get the same level of publicity it would have received had it released in a deader period like July. Word of mouth won't travel as well either. Dollars are being spent elsewhere instead making what may be a $40 digital download a tough ask. It's a rough draw for the game which can still capture a dedicated hardcore crowd but will now struggle more to expand beyond that.