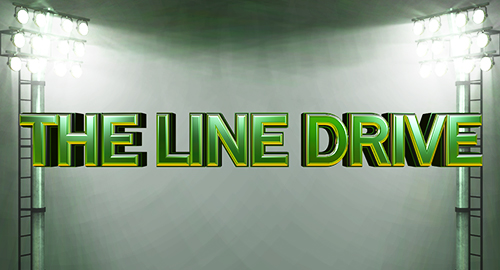 The Line Drive is a weekly collection of news, links, deal alerts, and updates that didn't necessarily warrant their own postings.
♦Make sure to get entries in for the latest giveaway as the winner is drawn this week!
♦2K Sports claims the first news on NBA 2K15 will arrive this coming week.
♦Screenshot released shows the new NBA basketball w/ Twitter handle in NBA Live 15.
♦Operation Sports has a strong article about the psychology behind card-collecting modes.
♦EA Sports announced they've lost licensing to Brazilian clubs heading into FIFA 15.
♦Check out the dominant rotations for the A's and Tigers w/ MLB 14: The Show ratings.
♦An update has been released bringing improvements and fixes to OOTP 15.
♦OOTP 15 also now has a demo out providing an opportunity to try before buying.
♦EA Sports has completed a new set of transfers for Ultimate Team in FIFA 14.
♦EA Sports has released a new blog going over the "Vision AI" for NHL 15.
♦HB Studios has released a guide to the Sonoran Valley course in The Golf Club.
♦With lease expiring the Raiders are flirting w/ San Antonio as a relocation destination.
♦Check out the new alternate jerseys for Air Force that were just revealed.
♦Check out the new USA Basketball uniforms that were recently revealed.
News and content that may have been missed from the last week around the site.
♦Blu-ray/DVD Releases This Week. Headlined by Divergent and The Amazing Spider-Man 2.
♦Guardians of the Galaxy Opens Huge. $94 million weekend shatters August record.
♦Trailer for Battle of the Five Armies. The conclusion of The Hobbit trilogy.
♦Paul Feig Targeted to Direct Ghostbusters III. Will be female-led reboot.
♦Teaser Trailer for Mockingjay – Part 1. The next in The Hunger Games series.
♦Trailer for Mad Max: Fury Road. Footage stole the show at Comic-Con.