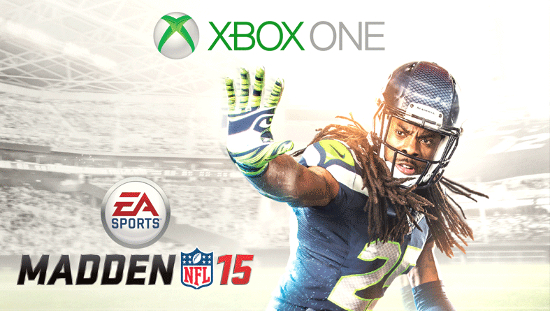 With just three weeks until release Microsoft has unveiled yet another bundle for the Xbox One console and this one includes Madden NFL 15. For $400 it represents arguably the best value yet for an Xbox One and is well worth considering for anyone in the market for the system. Depending on how much individual importance was placed on Kinect the $450 Titanfall bundle had been the best deal until now.
The bundle comes with the standard Xbox One (no Kinect included), a download code for Madden NFL 15, special edition Madden packaging, and three bonus Ultimate Team Pro Packs. It's available now for pre-order at Amazon.
With the recent announcement of EA Access a new consumer who buys this Madden bundle could subscribe to that soon after and get an early chance to play the upcoming games from the company (NHL 15, FIFA 15, NBA Live 15) and have immediate access to the games in the "Vault" (FIFA 14, Battlefield 4, and Peggle 2). That's a pretty great way to start with a just purchased console that avoids having to shell out hundreds more on games at the same time.