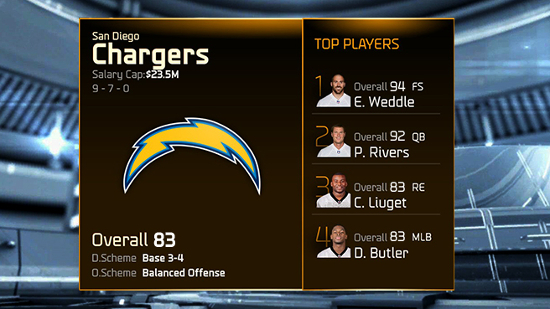 Earlier this week EA Sports rolled out the player ratings in Madden NFL 15 for four divisions. The AFC and NFC East and West have now joined that group to complete the league. Check out the document with the entire league's ratings here (the newly added divisions start at page 32).
The Seahawks lead the way with the highest team rating in Madden at 91 and the 49ers are the only other NFC team to hit 90. They're followed by the Cardinals (80) and Rams (77) in the NFC West. The Broncos are the only 90 rated team in the AFC and the Chargers (83), Chiefs (82), and Raiders (72) fill out the AFC West.
In the NFC East it is the Eagles at the top (85) with the Cowboys (81), Giants (76), and Redskins (75) trailing. The AFC East has the Patriots (88) way out in front of the Dolphins (79), Jets (78), and Bills (75).