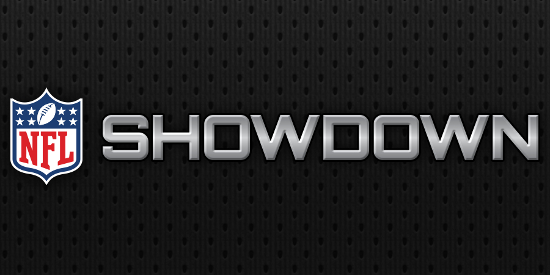 Social gaming company Zynga today announced a new brand to be known as Zynga Sports 365 with football and golf being the first projects under the umbrella. The NFL and NFLPA licenses have been secured for the football game and Tiger Woods has been partnered with for golf.
One of the names behind these games will be immediately recognizable to many Madden fans. Ian Cummings, who was the creative director for Madden NFL 10 through a good portion of '12, is a design director at the new Zynga studio in Orlando along with other veterans of EA Sports.
NFL Showdown
The game is a manager-style mobile-first simulation game that offers sports enthusiasts a unique social experience that delivers authenticity, accessibility and competition. The game puts you in the thick of the action, letting you engage with your favorite teams and players 365 days a year, taking on the roles of Coach, General Manager and Owner as you manage your team to victory.
Tiger Woods
Golf's massive global appeal and innate social nature lends itself well to mobile games and fosters the on-the-go competition we know you want. By combining Tiger Woods' unparalleled golf insights with Zynga's ability to create meaningful connections between players, we can develop truly unique social golf games that bring authenticity and accessibility to sports enthusiasts. We are looking forward to making our Tiger Woods golf game available to all of our players globally this year and giving our players and Tiger's fans a new way to interact with their favorite golfer.
NFL Showdown is the immediate release with the expectation of going live worldwide by the start of the NFL regular season. It's already available in some territories. The NFL has licensed out to various companies over the years as mobile and social have not been part of the exclusive agreement with EA Sports. The Tiger Woods game is planned for 2015. EA cut ties with Woods last year making him a free agent.