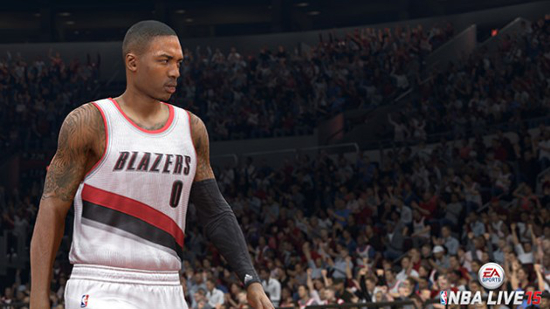 EA Sports has been largely quiet in regards to NBA Live 15. The game skipped E3 and outside of some examples of enhanced visuals the campaign to promote the new game seems to be more about apologizing for the last one.
Yesterday Game Informer posted an article noting some of the ways the company hopes to improve with Live 15. What's evident is how gameplay is the priority though it was said to be last year as well. Certainly that needs to make a dramatic jump for Live to even be a consideration with consumers, but a lack of attention to modes affects potential longevity and value. Ultimately when spending $60 consumers expect both gameplay and depth of modes to be there. The most disheartening mention is related to Dynasty mode which the company seems to believe isn't important going forward. 
Given the popularity of Ultimate Team, Live Seasons, and Rising Star, by default Dynasty is becoming less prominent in the development cycle. That said, the team is determined to fix the sim engine so it creates better results with the right teams winning and more believable player movement through trades and free agency.

Does this mean by extension that Dynasty mode is becoming less prominent in your development cycle?
Sean O'Brien: I would say yes right now. What we're trying to do is incorporate some of the cool moments and the control you have either as a coach, player, or general manager within other game modes.
Those other modes were also fairly thin and vanilla last year and it seems they'll only be getting marginal improvements too. It'll also disappoint those hoping for EASBA to debut that it won't be happening with Live 15. That was one area where EA could have taken advantage – the competition not offering the "Crew" mode that crowd was hoping for – but at the same time one could argue without the sufficient gameplay first no one would care to be playing online anyway. Having all players user-controlled though would help to disguise some AI issues.
The demo will be especially important for Live 15, as will the word-of-mouth that could come from early exposure in the EA Access program. It'll also be critical to offer ways to learn how to play and improve skills. Not having that was a big factor in why Live 14 failed. EA recognized that mistake immediately but couldn't do anything about it except add a shootaround mode through a patch nearly three months after it came out. Live 15 is expected to have a practice gym, some mini-games and 5-on-5 scrimmages to help in that regard.