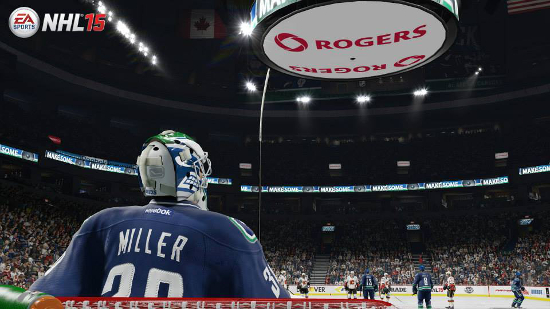 Unlike many other sports titles this year NHL 15 will be releasing on the Xbox One and PS4 will extra development time behind it. That has resulted in somewhat higher expectations, and while media impressions have generally been positive EA Sports has actively hidden gameplay and been vague about the feature set. Only one brief video exists from E3 and the features list released only highlights new additions and not what will carry over.
It's far from unusual that every feature being carried over would not be documented in a features list for the upcoming product. In fact that is the norm unless improvements are being touted to said features. However some evidence is beginning to surface creating suspicion that one hugely popular mode in NHL 15 may not have made the transition. 
A post on Neogaf compiles the current evidence at hand that EA Sports Hockey League, the online mode which teams up individual created players, may not be included in NHL 15 on XB1/PS4. Operation Sports notes that a retailer listing specifies only 2 players for online instead of 12, an unverified Reddit user earlier claimed this news would come to light, and posts discussing the matter are apparently being deleted on the official EA forum.
If EASHL is part of the feature set the company should have no trouble confirming it, but as of yet they continue to leave consumers in the dark as to the basic features they can expect when they buy the game. It could also be cause for some worry that GM Connected mode has not been officially confirmed for the product. Because of the console transition nothing should be assumed unless stated outright for the new generation as well as what will apply to last gen. Hopefully EA provides answers, and soon, because potential consumers deserve to know whether the information is favorable or unfavorable.