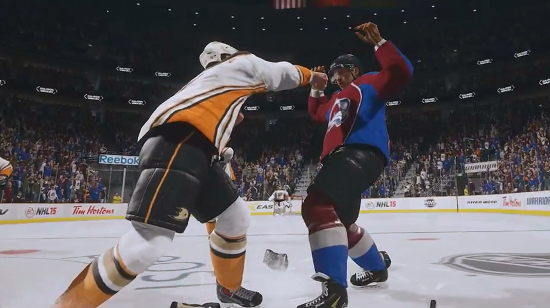 New trailers for NHL 15 and FIFA 15 have come out of Gamescom coinciding with the Electronic Arts press conference and the first day of the event.
With less than four weeks to go EA has yet to show gameplay or clarify the feature set even with rumors swirling that EASHL and GM Connected may not have made the transition to the Xbox One and PS4. That didn't change at the press conference but some other news was made.
There will be a demo for NHL 15 and that is set to release on Tuesday, August 26. It will feature a Stanley Cup Finals rematch of the New York Rangers and Los Angeles Kings with two minute periods. The demo will also include practice mode, adjustable difficulty and camera angles.
For FIFA 15 the new trailer focuses on goalkeepers which are said to be revamped with "over 50 new save animations, improved AI and a new realistic player model".
Please enable Javascript to watch this video
Please enable Javascript to watch this video