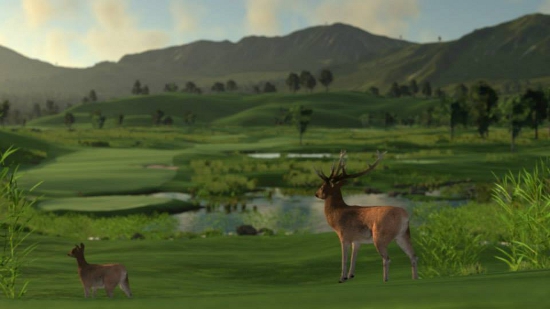 The Golf Club is out now on Xbox One and can be purchased and queued up for download here. It has also left Early Access on Steam for PC where it has been out since mid-April.
The Golf Club is unlicensed (no real golfers or courses) and features an extensive course creator and the ability to share courses with all regardless of platform, no loading times between holes, and online Tours and Tournaments. It's a unique entry into the space for many reasons that include being self-published, all golfers possessing the same abilities and the complete lack of microtransactions. The company plans to update and evolve the game over time without charging more for the improvements or new content.
The PlayStation 4 version is expected soon with August 26 the likely date there. The game runs at a higher resolution (1080p vs 720p) on the PS4 vs Xbox One. The Golf Club is only available as a digital download and is being sold for $35.