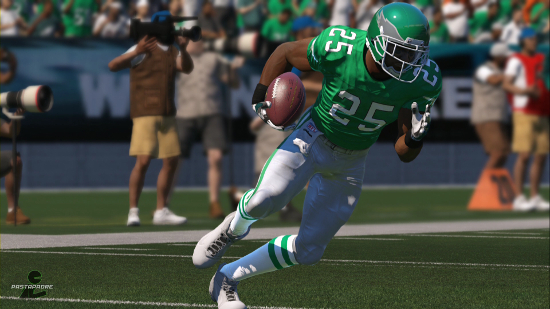 While EA Sports continues to investigate Madden NFL 15 issues in Connected Franchise mode related to head-to-head games not reporting results and sim stats being off, a server-side update has already been rolled out to address other areas. The changes made will only apply to "online" franchises while a patch will be needed to get to those which are started offline.
– Speed and Hit Power costs have been fixed.
– Cost of scouting speed for O-Line and D-Line has been fixed.
– Added a game prep activity all season for XP for anyone on the team.
– Added the ability to progress Power Moves for OLB and MLB.
It's encouraging to see improvements being made so soon following release and not having to wait for a patch to realize them but those main areas of concern need to be taken care of as soon as possible in order to make the mode a satisfying online or offline experience.